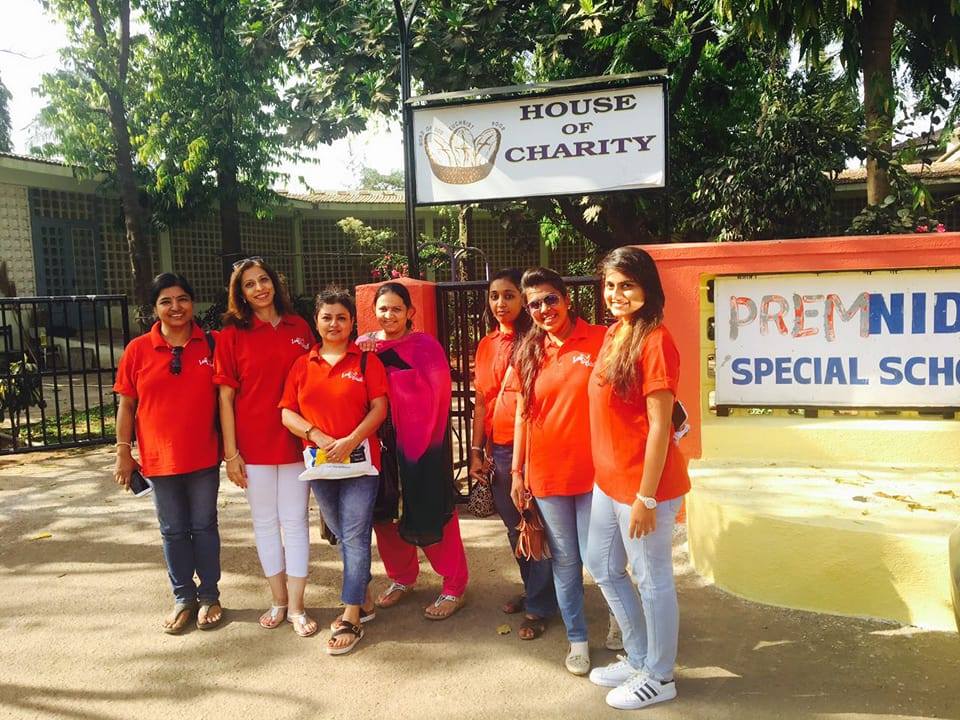 The Lok Udaan Group—Mumbai, India
1 April 2018 Sanathana Vani
---
With the summer holidays around the corner, the young mothers based in Marol, Andheri East, Mumbai,India, were busy discussing ways to keep their super enthusiastic kids busy for the coming two months. Each one was coming out with different ideas and after much deliberation, the talk then swung towards a better alternative of engaging the kids in small activities of rendering kindness and sharing joy with the less privileged. This would help instil in the young minds our age old culture and values reviving our roots. Thus was born, 'The Lok Udaan Group', a voluntary group set up to extend a helping hand to the sincerely service minded organisations or the NGOs in Mumbai, India.
Since its advent way back in April 2015 with a mere few ladies, this group has now grown to 21 volunteers in the last 3 years wanting to make a difference. They comprise of both home makers and professionals from different walks of life ranging from as young as 23 and as wise as 63.
Initially when it started, the members had no clue how it would all turn up, but as they completed each task or activity, their moral grew high and higher. A new found energy was all that was needed to ignite their inner spark. They got in to action planning meticulously and had completed more than 22 activities in the past 3 years undertaking one task every 2 months. A thorough research is done and the deserving shelter is identified with the needs, be it an old age home, orphanage, street school or a centre for the paraplegics or differently abled. The activities range from funding an Annual Day cum Prize distribution for a school or to cater to the slums, organise an evening of fun at a nearby restaurant for the street children or to provide them with outdoor game equipment. All these are done systematically involving and inviting friends and family.
With the contributions received, items like domestic and stationary goods are procured and put to optimum use with no compromise on quality. On a fateful day and time, these are then passed on to the much needed people giving them joy in boundless manner. These small acts of kindness and care have encouraged the kids to value and respect all beings. They have become more mature and have developed gratitude for everything. It is not just children, but in fact it has helped all the group members to develop a bond of Love, trust and satisfaction to do their bit for the society.
Below are some of the places where Lok Udaan have made a difference.
ASHADEEP ASSOCAITION
HOME FOR THE AGED
SNEHASADAN
INDIAN MOUTH AND FOOT ARTIST ASSOCIATION
NAVJYOTHI ORPHANAGE
PRAYATNA
JUMP START THERAPY CENTRE
ALIGN
INDUSTRIAL HOME FOR BLIND WOMEN
GYAAN SADHNA VIDYALAYA
HOUSE OF CHARITY
MILAAN
PEHCHAAN – THE STREET SCHOOL
If you want to be part of this group or wanted to extend your help, write to them at Lokudaan@gmail.com or reach us at reach@sanathanavani.org
Written By,
Priya
Edited By,
Prashanti Nannapuraju
---