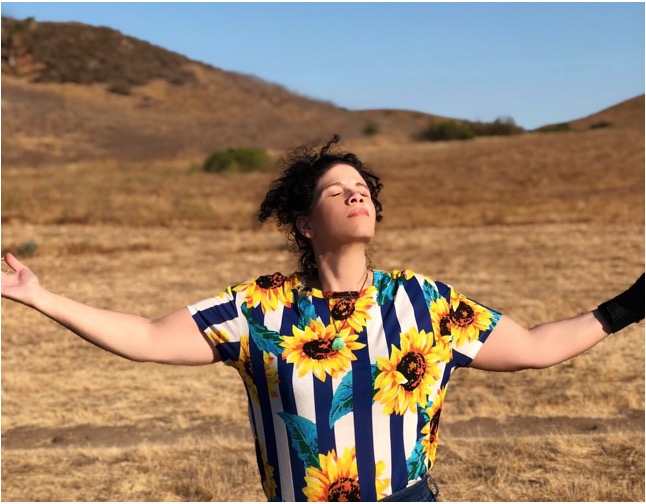 Interview with Kristen Speller—Her Music, Her Life, and Her Mission
18 July 2018 Music Sanathana Vani
---
As a human being, we often struggle to find our 'calling.' What moves your soul? What stirs that passion makes you restless till you dive deep and find out that it lies within you. This 'calling' is not easy to find in today's world because of the noise and cacophony that surround us in our daily lives. Lost in the deafening milieu of confusing stimuli, we spend our lives wondering what is my purpose.
But music is something that emphatically sorts things out. It provides direction and purpose—a sense of urgent duty to the world, and by delivering the music through you, you fulfill that duty to the Universe. Lucky are those who find their 'calling' in music because they are able to share the joy of creating it with others. And while in that process, if they are able to address the social issues through their music,  can there be any greater purpose?
We found one such soul in Kristen Speller, a Rock musician, a songwriter and an artist in the truest sense. We present an email interview with her talking about her music, her life, and her mission as an artist. Kristen Speller – A musican with a message..
Q1. Tell us how you got attracted to music?
I was attracted to writing at a young age because my mother was an impeccable political speechwriter. She often took me to the library and I would join book clubs in school. Since I was not allowed to watch TV, my world revolved around books. I started playing the trombone when I was 11 years old and played all throughout middle school. I then joined my high school Drama Club. Since my father was a musician, and it was ultimately in my blood, everything, sort of, evolved progressively.
When I was 16, my Nana had died and I wrote a poem for her. It was published in my local newspaper, The Taunton Daily Gazette. I had a GREAT High School English Teacher, Mr. Warren Lincoln who really enhanced my skills. When I got to college, I had another GREAT English Professor, Dr. Lisa Stepanski, who I give my credit too, due to the time she spent with me in moulding me as a writer.
She gave me direction on effectively working in modern language and how to draw the reader in. It was imperative to my degree to work hard in this arena and ultimately, I feel I owe her so much. She changed the trajectory of my writing, from a mediocre writer, to now someone, who gets compensated for it.
I mainly focused on writing, which turned into songwriting, which then turned into a career for me.
Q2. How much did you practice each day and was it difficult to choose between a regular career and being a full-time musician?
Practicing each day became my world. My vocal coach, Roger Burnely, is the best of the best and I have trained really hard with him, day in and day out. My corporate background is in Hospital Management and I worked full time, did music full time and was performing in Las Vegas almost every weekend for 2 years. As an academic and as someone who enjoyed the corporate world early on, I liked the balance of both corporate and art. It was a fair decision for my soul. And then I left corporate and went back to music, left corporate again and went back to music and finally, left corporate for good.
With the way the industry has changed, I am not a full-time musician as I would like to be. At one point, I was only doing music, but I had to figure out how to make money in other ways because it wasn't paying the bills!
Q3. Tell us about your music genre and how you chose it?
Rock music is quite interesting, but it really is the blues element of it that I love. I've been a fan of rock since the 6th grade! My father was a blues & jazz musician, so it's dear to my heart! He also really enjoyed rock music, & played it, so I carry a piece of him with me. I started out in "backroom soul," which wasn't exactly a genre, but there was nowhere that I fitted in, similar to my life. So, we created something. But that is not a "billboard charted genre" so we had to figure it out quickly. My first song, Bruised, was in Rock and I have stayed there since, which I am excited about. It's different for a black Cape Verdean female like myself to be in Rock and to create your own version of it. I think it chose me and I embraced it. It's an interesting genre with so many variations.
Q4. How fulfilling has your journey been as a musician?
Normally, I would have taken you through the years, but I'm going to give you the perspective of the song experience through my journey.
This journey of being a musician has saved me. Whenever I am hurt, I can write about it, which is an emotional attachment that has fed my music quite well. I often struggle with being a "tortured musician." I don't necessarily feel tortured as a person, but I can develop music to revert back to pain. So the journey has been fulfilling, in that, I can write the best songs from pain. But my vibration is that of light and that's where "The Rising of The Phoenix," came into play. I learned to play  Dulcimer, became an energy source within the rhythm of it, strung the cords to my heart's delight. So the journey has been more emotional than anything. It's complex, it's subjective, it's complicated, it's beautiful, it's love and it is my life. As Maya Angelou has so eloquently written, "I wouldn't take nothing for my journey now."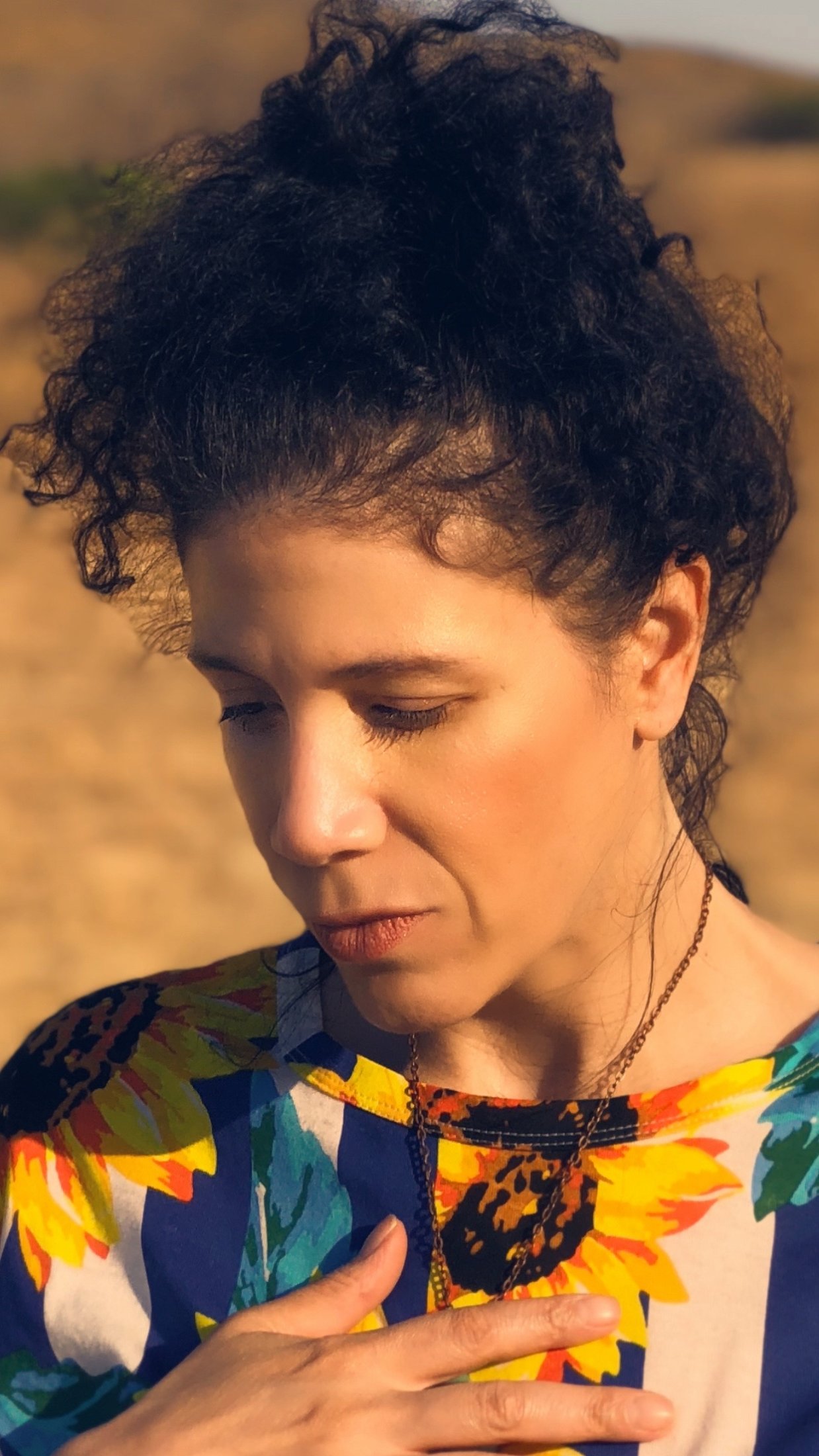 Q5. At any point in your life, did you feel fallen and lost but music helped you get up again?
There have been times in my life when I felt like I couldn't get up. When my father died, when I escaped Domestic Violence and then when my mother died. It was in these moments that my music saved me. When my father died, I wrote my first song that took me to Hollywood.
When I escaped Domestic Violence, I wrote my first song Bruised. When my mother died, she gave me my first standing ovation for playing 'Phoenix Rising Up' on my Dulcimer. While she was dying I wrote an entire album, 'Entering Taunton', leading up to her death.
All 3 times, I had to find it within me to rise up again & again & again. After my father died, I moved from Taunton, MA to Los Angeles, CA. After I escaped, I hired my producer, Rod Castro, and we made my first album. And after my mother died, I re-released Phoenix and ultimately, won The Global Peace Song Award for it. Music has saved my life, my being, my spirit.
Q6. Tell us about your work about various social causes that you do with your husband?
Our music is tied to Non-Profit organizations here in the San Fernando Valley of Los Angeles. Any chance we get to perform, donate music, visit shelters, feed the hungry, perform at rehab facilities, Domestic Violence, Human Trafficking, Addiction and Homelessness arena we do it. We are community activists and advocates, first and foremost. It is a priority in our life. It is our life's mission to be activists and we are so very grateful for these organizations who are doing right for the community and standing up for a change. To contribute to that is such an honour.
Q7. You have won awards for your songs, but what is it that gives you maximum satisfaction with your music?
Thank you. This is such a great question! I think that the satisfaction comes in creating. I am an artist; I was born an artist and I will die as one.  A lot of people put their value in social media followers, being famous, being followed by cameras in your face. That vapidness doesn't give me any satisfaction, because it is an illusion – what is real in Hollywood and what is important. I'm a human being, I'm a creator & an activist. I write, I play instruments, I sing, I produce, I'm a poet, I'm a stage performer and I stand up for the cause, which I never stray from. So, I'm satisfied with these variables because they bring context, fulfilment and clarity to me. Also, receiving the final product after you have been in the studio for days on end. When you get that master copy in your hand, you always breathe a sigh of relief, lol!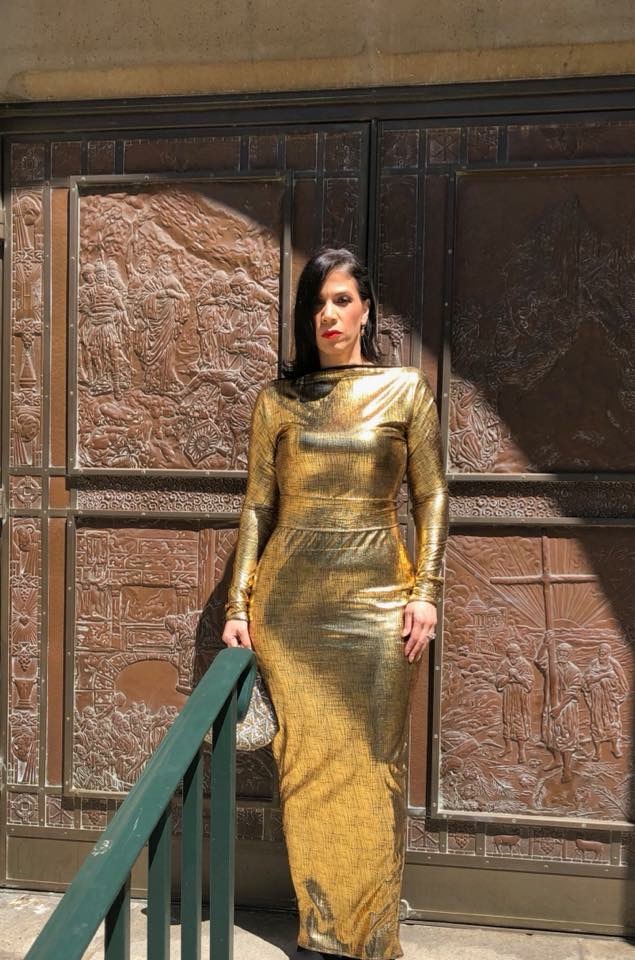 Q8. Any message for our readers?
I want my readers to know that I am a creative artist who creates for the good of the art. I stay true to form and don't waver from that. I was recently at a Golden Globes Hollywood Foreign Press Foreign Film Panel with the directors. One of the directors was Angelina Jolie and someone had asked her a question. He asked, "I want to know what I need to do to get myself out there because I am a poet." She replied, "then be just that; a poet." I thought what she said made so much sense, it was so eloquent and so simple. I took a lot from that answer, as well. So, I say to my readers, "I will be just what I am, which is an ARTIST!
Interviewed by,
Vivek Kumar
You can listen to Kristen's music on Sanathana Vani App (Android/IOS) or on our website www.sanathanavani.org
Write to us at reach@sanathanavani.org
---